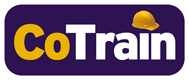 CoTrain is a Shared Apprenticeship Scheme working in partnership and co-funded by CITB (Construction Industry Training Board). We offer flexible arrangements that overcome many of the challenges the industry faces when considering the 'traditional' apprenticeship route.
CoTrain can help contractors fulfil their obligations to provide an apprenticeship placement on shorter-term contracts, where they are unable to support a 'traditional' 24-month apprenticeship.
CoTrain works with local authorities, tier 1 contractors and the supply chain to bring young people into the sector. Over a two year period between 2015-2017, CoTrain has helped its principal contractor partners and supply chain to deliver over £500k of social value by facilitating and managing apprenticeship training and employment placements on projects on their behalf across the South East.